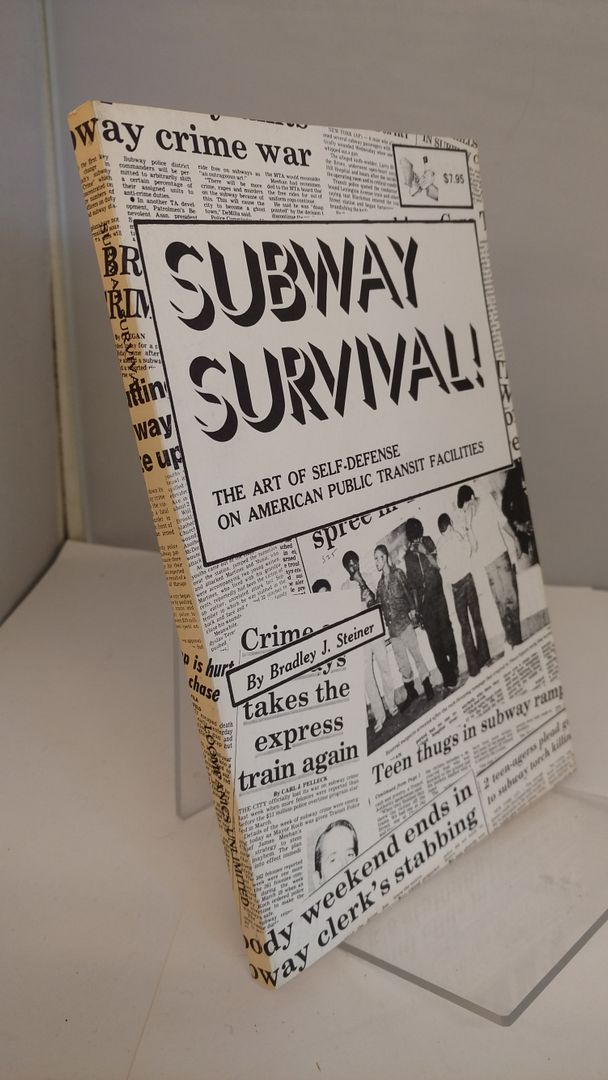 Author Name Steiner, Bradley J.; Bradley J. Steiner, 5th Dan
Title Subway Survival : The Art of Self-Defense on American Public Transit Facilities
Binding PAPERBACK
Book Condition New
Publisher Loompanics Unlimited
ISBN Number 155950000X / 9781559500005
Seller ID SKU1045221
155950000X Brand new. Photo is of actual item. Trade paperback binding. Earthlight Books is a family owned and operated, independent bookstore serving Walla Walla, Washington since 1973.
More Description
This is probably the most important section in the while catalog. With the times a'changin' as they are, we all need to better prepared for the uncertain changes ahead. The books in this section will give you a head start.
Subways are dangerous pieces, as any New York commuter knows. Home to scores of thieves and delinquents, they are the scenes of murders, rapes and robbings. Bradley Steiner, a martial arts instructor and author of several books on the martial arts, teaches you to defend yourself using your wits and the resources available in the subway. Men and women will learn to protect themselves from armed and unarmed attackers.
Price = 100.00 USD