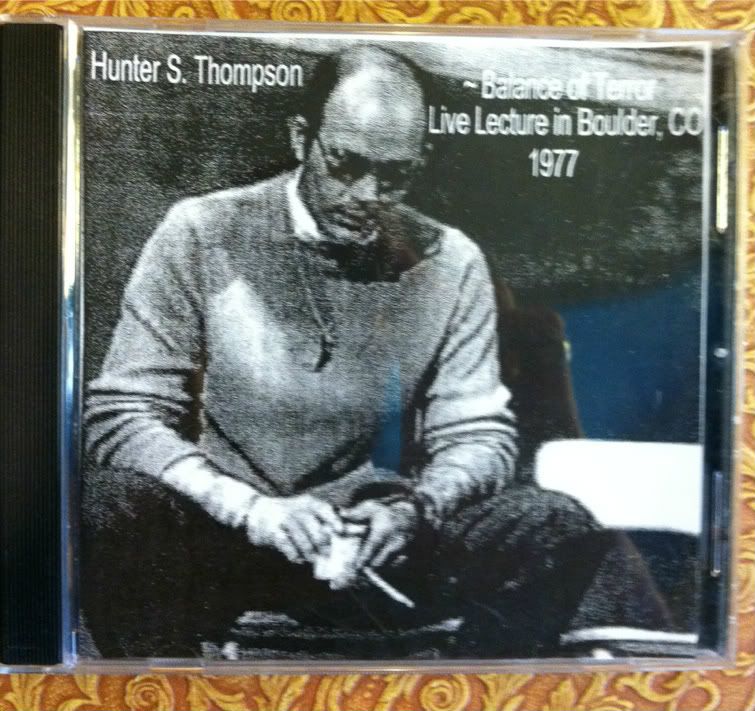 Author Name Thompson, Hunter S.
Title Hunter S. Thompson Balance of Terror Live Lecture in Boulder, Colorado, 1977
Binding CD
Book Condition Brand New!
Seller ID 2547
2 disc rollicking live lecture from Boulder, Colorado in 1977, this cd set features Thompson at his peak and is quite informative and entertaining. A must have for the Gonzo nut, with a priceless Q & A from the students. The back of the liner notes is hard to make out, but the whole track list is available online. I'll try to improve upon it in future versions.
Price = 20.00 USD