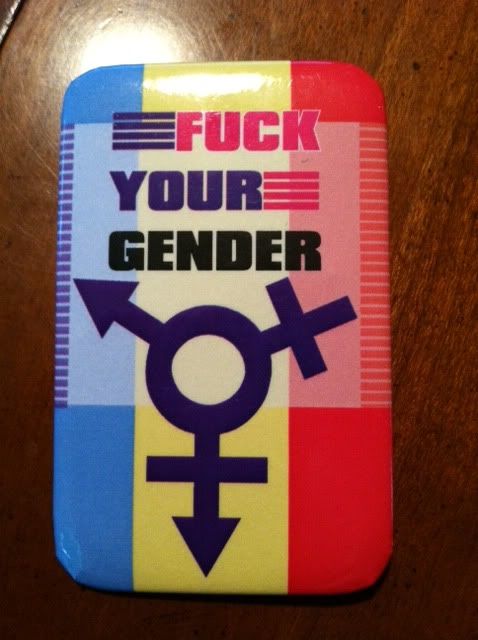 Title Fuck Your Gender
Binding Button
Book Condition Brand New!
Publisher Kersplebedeb
Seller ID 2464
Rectangular Button, 2" x 3". Sometimes the buttons do not look exactly like the pictures, or the background color may be slightly different, or the image reversed, etc. If you have any questions, feel free to ask.Our shipping prices are automated on some systems, so these light weight items tend to screw them up. Please go ahead and place your order and we will refund you a bit for the shipping costs, or toss in a few freebies, or something. Thanks!
Price = 3.00 USD