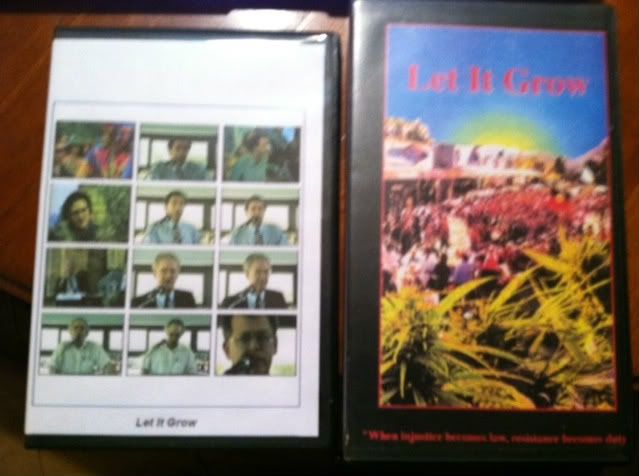 Author Name PLCTV & Nimbin H.E.M.P.
Title Let It Grow: When Injustice Becomes Law, Resistance Becomes Duty
Binding DVD
Book Condition Brand New!
Seller ID 2449
A documentary record and examination of the issues surrounding the marijuana law reform rally held in Nimbin on May Day 1993. Containing interviews with politicians, potheads and lawyers, it also has many shots of "really chunky heads." Also included is "The Great Ganja Debate" held at UNENR in September 1993, and the legendary "Hemp for Victory", a propaganda film made by the U.S. Dept. of Agriculture during WWII to encourage farmers to grow hemp. 1993, converted from original VHS.
Price = 14.95 USD